Why Virtual Learning?
The pandemic has supercharged the need for remote working, learning, and socialising. The technology needed has advanced at a staggering pace and revolutionised learning.
Digital learning, what is it and why is it driving change?
Digital learning encompasses everything that blends digital and educational, from digital learning platforms to mobile learning apps, gamification, and virtual reality products.
When the workplace faced major disruption at the start of the pandemic, there was a massive investment into technology that facilitated remote and hybrid working. The MKC Training ICT strategy rollout enabled colleagues to communicate with peers and to support trainees via remote learning. We are proud to report that only 3 days of training was disrupted at this time!
Because of this, as seen with the training we deliver at the Royal School of Military Engineering (RSME), digital learning has completely revolutionised our Learning & Development functions.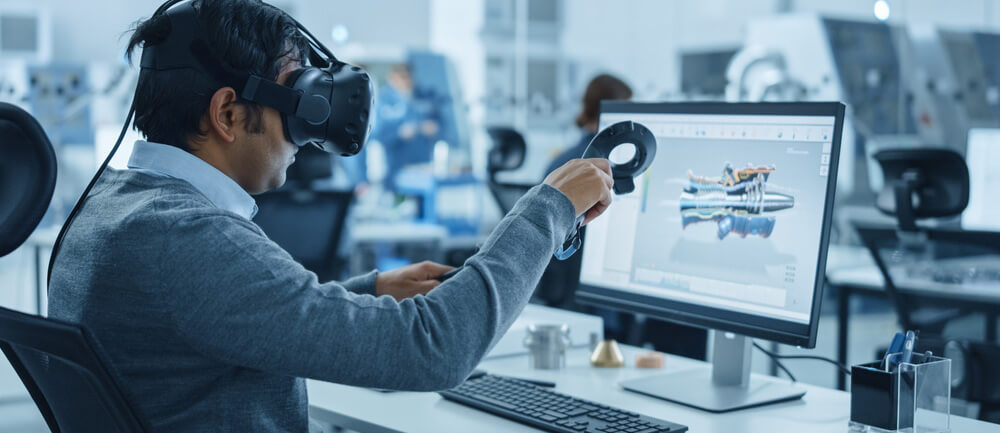 Learn at your own pace
Virtual and digital learning allow you to learn at your own pace and in the comfort of your own home, or work place, reducing any anxieties that may come from attending a new classroom environment alone.
Improved accessibility
Virtual and digital learning allows for improved accessibility, so, no matter what your mobility is like, as long as you have a stable internet connection you are able to log in to a virtual environment and start learning!
This also provides interaction, socialisation and feedback as a group or individually and is much more powerful than just online learning which is isolated and one way.
Improved carbon footprint
Not only does virtual learning allow for saving on travel costs, is also plays a role in reducing our carbon footprint from less fuel consumption.
The impact of technology on education
Online platforms, apps, and new learning formats have widely improved access to education, as well as enhancing the learning process itself.
The futurist Bernard Marr, writing in Forbes (i), says:
How we teach must change to reflect the rapid digitisation that is taking place across all industries, not just education
Therefore, as we continue, we can expect:
Increased digitised content and online learning
More collaborative, project-based, and problem-based learning – better reflecting the authority requirement to prepare soldiers for operations
Increased immersive learning – using technology such as VR and AR to bring subjects to life
So, how are we using VR in our training?
MKC Training, on behalf of the RSME, are developing two projects for a VR environment which will have a positive impact on supporting the learner's experience.
One of the projects we are working on involves the role of a Construction Materials Technician (CMT) in investigating soil contamination caused by a chemical spillage. Whilst this cannot be carried out in a real environment, a VR environment allows the simulation of chemical spillage, and the spread of contamination in the various locations where this could take place.

The Construction Site Safety Officer (CSSO) course introduces students to all matters Health & Safety related to a construction site. This VR environment will allow students to plan the site, place accommodation, vehicle routes, stores, equipment, and other ancillaries whilst discussing the pros and cons of each decision.
The three main scenarios in the CSSO course cover taking over the site, managing the site office and closing / handing over the site. The technical support for this is provided by the Professional Engineer Wing (PEW) here at Brompton Barracks.
Once reviewed, evaluated, and piloted by both parties, this VR capability will be available to support other modules.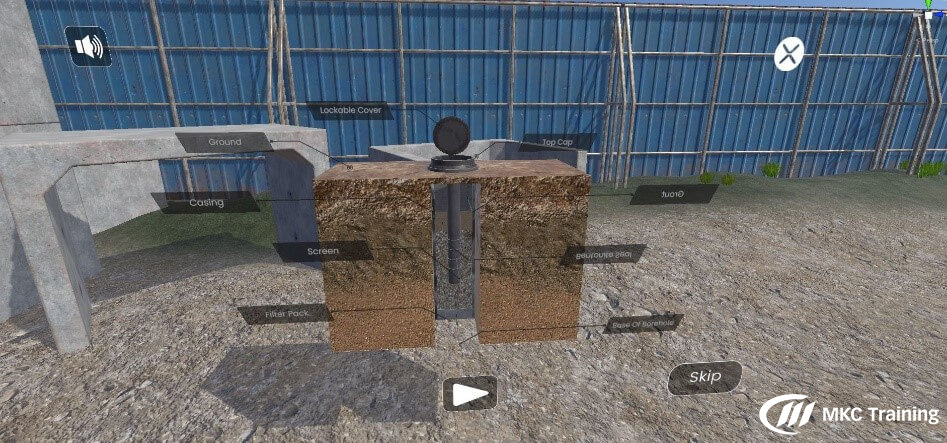 We are constantly upskilling our team to use the latest technology so that we can continue to deliver our world-class training, not only to the Royal Engineers but to organisations across all sectors and in all industries.
Interested in learning more about our virtual learning capabilities?
---
08 June 2022
How we teach must change to reflect the rapid digitisation that is taking place across all industries, not just education
---
---
Discover our other posts by category: