IOSH Working Safely
Price: £120.00 excl. VAT
What is IOSH Working Safely?
The IOSH Working Safely course was developed by the Institution of Occupational Safety and Health (IOSH) and gives everyone at work an understanding of why they must 'work safely'. This is an entry-level course suitable across any all employees. After this course organisations can expect to see greater productivity due to fewer hours lost to sickness and accidents, improved company-wide safety awareness culture, appreciation of safety measures and more.
Is this course for you?
This course is designed for people at any level working in any sector, who require grounding in the essentials of health and safety. It has been designed to be both inspiring and enjoyable, getting the whole class fully involved in each activity. It also meets the UK Government's guidelines for introductory health and safety training.
Accreditation / Qualification(s) offered

Successful completion of this course will mean you will be awarded the IOSH Working Safely Certificate.
Awarding Organisation

Institution of Occupational Safety and Health (IOSH), the Chartered body and leading membership organisation for safety and health professionals.
What This Course Includes
This price includes course registration, course materials and official IOSH Working Safely Certificate
Delivery method:
Face-to-face

1 day


Gillingham – UK


MKC Training Centre

,

ME4 4UG

£120.00 excl. VAT
1 Day
Small Classes
IOSH Working Safely Certificate
Certification does not expire
---

0% interest for 4 months with PayPal Credit.
Find out more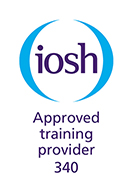 All prices are per person and exclude VAT.
This one day course is quality-controlled by IOSH – the chartered body for safety and health professionals.
It includes interactive games and quizzes, helping delegates to learn in a refreshingly informal way. Assessment is included during the day, giving learners the chance to achieve the IOSH Working Safely certificate. Course topics covered will include:
Module 1: Introducing working safely
Module 2: Defining hazard and risk
Module 3: Identifying common hazards
Module 4: Improving safety performance
There are no entry requirements for this course.
Having staff that are trained to work with health and safety in mind has been shown to lead to greater productivity, improved reputation, and fewer hours lost due to sickness and accidents. This improves organisational culture and creates a company-wide awareness of the need for safety and an appreciation of measures that are introduced. After completing this course, learners will be able to:
Have a clear understanding of occupational safety and health
Identify common hazards
Improve safety performance