Dairy Adventures: Sailing to Success on a Bottle Raft
Life is full of unexpected twists and turns, and sometimes the most ordinary items can become vessels of extraordinary adventures. Last month, a whimsical idea took shape, recycling empty milk containers into a remarkable journey of community, creativity, and camaraderie.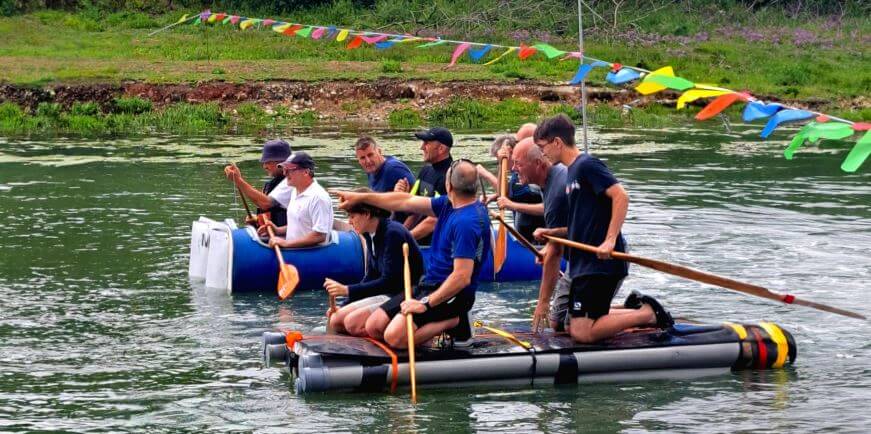 Setting sail for a worthy cause
It all began with a call for action – a plea from Mick Swan and the Fitter team here at MKC Training to staff for empty milk containers, to help construct a makeshift raft for a charity race event. The response was nothing short of remarkable, as the community rallied together to donate hundreds of milk containers. The goal was clear: to craft a raft that would take on the waters of the River Medway and raise funds for local charity Sittingbourne Scouts.
A tape and cable tie creation
Armed with enthusiasm and a vision, the milk containers were ingeniously transformed into a raft using nothing more than gaffer tape, cable ties, and a whole lot of determination. The simple yet effective construction was a testament to the power of resourcefulness and creativity.

Buoyancy calculations and nervous anticipation
As the race day approached, the excitement grew along with a tinge of nervous anticipation. Would the milk bottle raft hold up under the weight of its crew? But against all odds, the moment of truth arrived – the raft floated!
A triumphant maiden voyage
With spectators lining the riverbanks, the milk-bottle raft embarked on its maiden voyage. The collective breaths held were released in a sigh of relief as the raft not only stayed afloat but gracefully carried its crew. The crew members boarded one by one, each step reaffirming the success of the ingenious construction and buoyancy calculations of the team.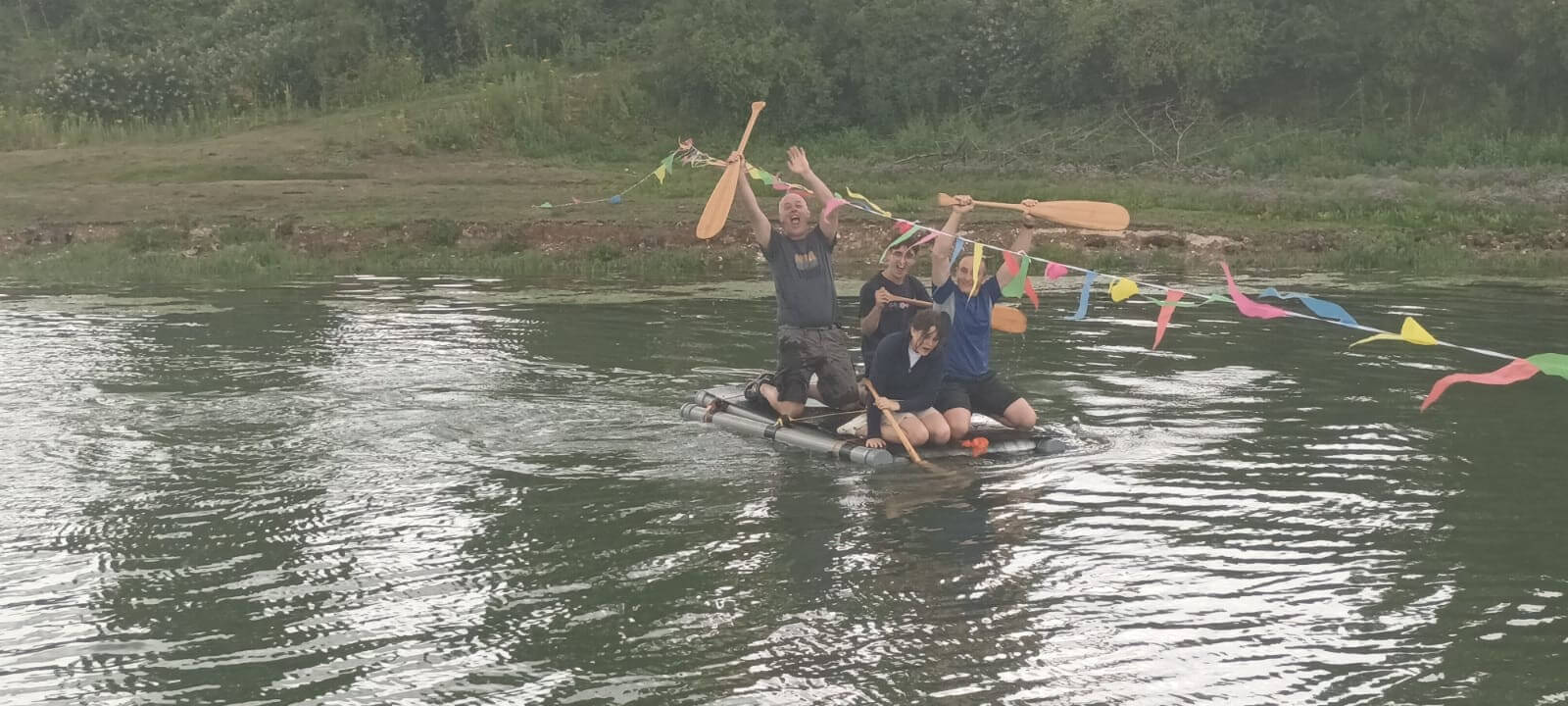 Sailing into community triumph
Though the finish line of the race saw our intrepid adventurers securing a commendable second place, the real victory was etched in the hearts of the community. The event was not just about winning a race; it was about coming together, raising vital funds for a local Scout Group, and celebrating the spirit of unity and determination.
A shoutout to Dave Giles who arranged the event – a community champion and long-serving scout leader in Lower Halstow. Special thanks to the Fitter Programme here at MKC Training and everyone that contributed to this community event.
To stay up to date with what MKC Training are doing in the community, check out our News & Blog page.
09 August 2023
It was a great event and we raised vital funds for the local Scout Group.
---
---
Discover our other posts by category: