MKC Training Awarded Princess Royal Training Award Standard 2023
We are delighted to announce that MKC Training has been awarded the Princess Royal Training Award Standard 2023 for our successful Kickstart scheme!
This esteemed award recognises our commitment to providing training and opportunities for young people.
The Kickstart scheme is a government-funded program that provides funding for employers to create new jobs for 16-24 year olds who are unemployed.
MKC Training have since created new job opportunities for 14 young people, and still have 8 people with us in permanent positions!
Our Kickstart scheme has been a huge success. We have helped young people to develop their skills and experience, and we have also helped them to get their foot on the career ladder. We are proud to have played a role in supporting young people into employment, and we are grateful to the government for funding the Kickstart scheme. Learn more about the success of the Kickstart scheme at MKC Training.
This prestigious award programme allows us to recognise and celebrate the very best work happening. And it's clear that, this year, MKC Training's dedication to submitting a high-quality application demonstrates the strong commitment to providing excellent workplace training and creating opportunities for your people. - CEO of City & Guilds, Kirstie Donnelly MBE
The Princess Royal Training Awards recognise employers who invest in the skills of their people and can evidence the impact it has and are based on three key criteria:

Training is integral to the organisation's culture and values.
Training is designed and delivered effectively.
Training has a positive impact on the organisation and its people.
This close alignment with our 'Investment in People' Value is a key reason why we chose to apply, and we're delighted that this has been recognised.
Providing opportunities for young people to develop their careers, build confidence and ignite their passion is so important for shaping a brighter future. I am delighted that MKC Training has been recognised in this year's Princess Royal Training Awards for the success of our Kickstarter scheme. - Mike Garrod, Managing Director of MKC Training
We are truly honoured to be a recipient of the Princess Royal Training Award Standard 2023.
MKC Training are also excited to share that we will be attending the Princess Royal Training Awards ceremony in the autumn.
We look forward to celebrating this achievement with our team and our partners.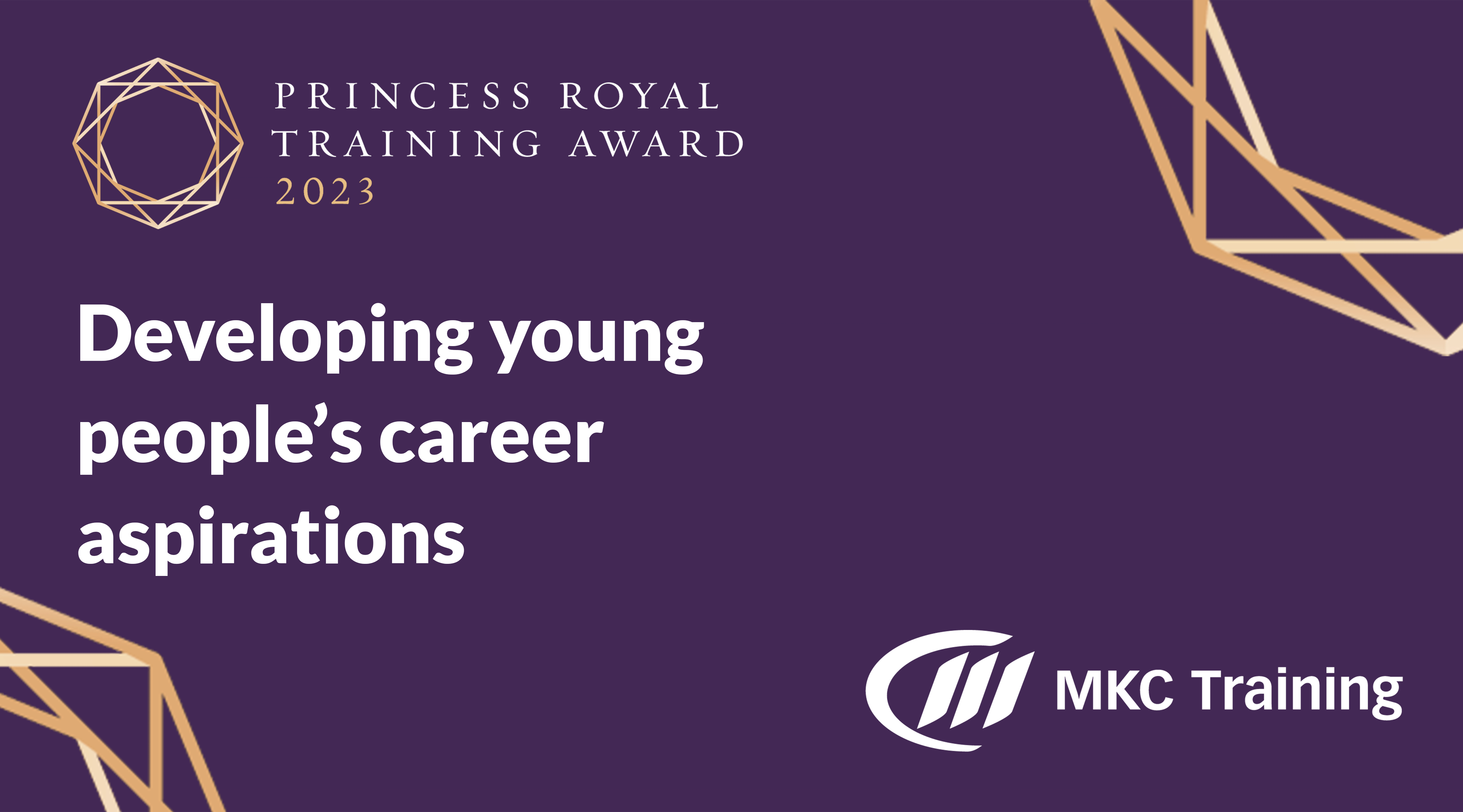 ---
22 August 2023
We are truly honoured to be a recipient of the Princess Royal Training Award Standard 2023
---
---
Discover our other posts by category: