WorldSkills UK LIVE
Live-streamed to the nation thanks to MKC Training!
WorldSkills UK LIVE inspires and engages in excess of 70,000 young people over three days of exciting skills competition and careers engagement. This fantastic event has, until now, only really been accessible to the schools and interested parties in the Midlands, as it is held at the NEC in Birmingham. This year, with the help of MKC Training, WorldSkills UK brought its outstanding content to a national audience through the medium of film!
MKC Training sponsored the inaugural 'Live from LIVE' filming of the event. Across the three days, interviews and panel discussions were streamed live to the nation through Twitter and YouTube introducing a whole new audience.
Increasing engagement
WorldSkills UK found their engagement increased significantly after they used this platform for WorldSkills Kazan (the international skills competition, known as the 'skills Olympics') in August 2019, proving the power of using film and social media to maximise reach.
MKC Training and WorldSkills UK share core values of promoting quality and excellence in training and the pride and value in skilled professions, so it seemed only right we partner with WorldSkills UK as they promote and encourage young people to be the best at what they do through their journey of world class training.
I was very excited to attend my first WorldSkills UK LIVE in November and work with their communications and media team. It was great fun following presenter Peter Bakare and the camera crew across the competition and exhibition floor, filming short VTs to be screened throughout the four live panel sessions.
Impressive delivery
It was a fantastic three days; the scale and standard of delivery was hugely impressive and the new 'Live from LIVE' filming element means the outstanding work of all involved, both competitors and exhibitors, can be enjoyed by everybody.
Ben Blackledge, Deputy Chief Executive, WorldSkills UK said:
It was fantastic to work with MKC Training at WorldSkills UK LIVE 2019. We want to give young people, from across the UK, an inspirational insight into what their future careers could be, and we were able to do this through the 'Live from LIVE' filming with MKC Training. It enabled us to showcase the breadth of employers we have at LIVE as well as Career Advice experts and former WorldSkills UK Competitors who joined us to discuss how apprenticeships and technical education can help young people succeed.
I was particularly delighted to see three of our Royal Engineers competing and showcasing their skills, which have been nurtured and developed with the help of the excellent training and hard work and dedication of the instructors here at MKC Training. It is very important for young people to be able to meet the British Army and learn more about their roles in addition to being a soldier. The Army exhibition stand was a fantastic example of engagement, really exciting and full of fun, enthusing the young visitors and hopefully breaking down some misconceptions about careers in the military too."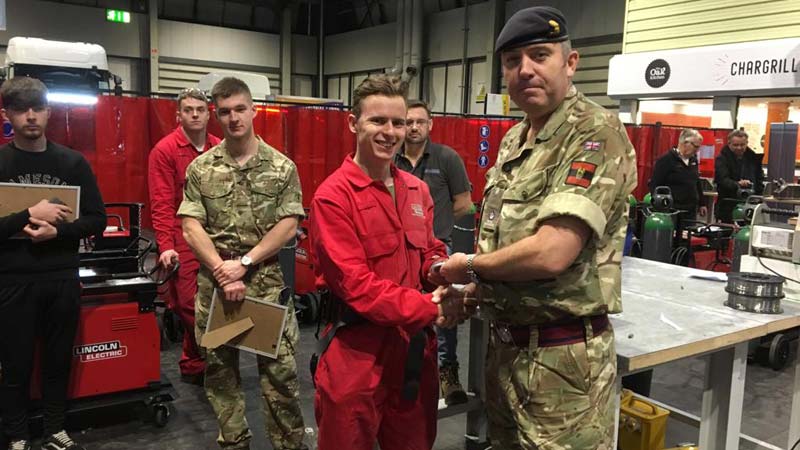 Training excellence, equality of opportunity and diversity are very important to us here at MKC Training, and we look forward to continuing to work with WorldSkills UK throughout the year to share these important messages and help to positively influence as many young lives as possible.
A huge well done to everyone involved!
Author: Jane Priston, Business Development Consultant
13 February 2020
Promoting quality and excellence in training
---
---
Discover our other posts by category: