Armed Forces & Veterans Breakfast Club 2023
MKC Training, in line with its commitment to the Armed Forces Covenant, organised an event for veterans and serving personnel, the Armed Forces & Veterans Breakfast Club. The event, held on Saturday, April 29, 2023, witnessed a heart-warming reunion of 86 individuals from six local Breakfast Clubs. With discussions on current affairs and fond reminiscences, the event served as a powerful reminder of the unbreakable bonds forged in service to our nation.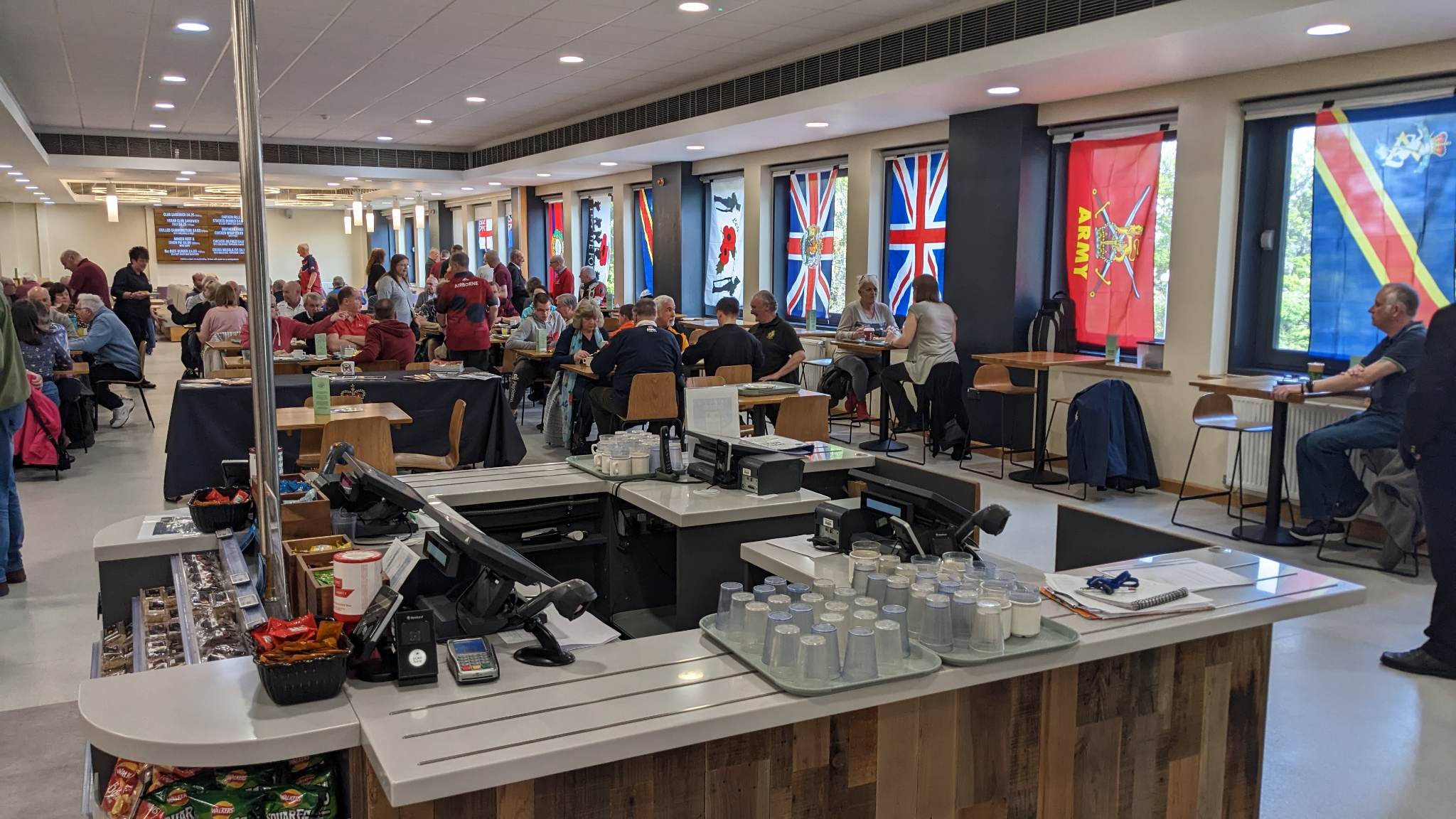 A Homecoming of Comrades:
The Breakfast Club event provided a unique opportunity for veterans to reconnect with old comrades and share cherished memories. The atmosphere was filled with nostalgia as participants engaged in conversations about the topics of the day and exchanged stories from their past. The gathering created a deep sense of belonging, allowing veterans to rekindle their camaraderie and experience a genuine homecoming.
Informative Presentations:
The event featured several insightful presentations that shed light on various aspects of military life. Attendees had the privilege of learning about the Breakfast Clubs, the REA (Royal Engineers Association), the Armed Forces Covenant, and the PPP (Public, Private Partnership). These presentations not only deepened the participants' understanding of these important organisations and initiatives but also received resounding appreciation from the audience.
Charitable Endeavours:
The Breakfast Club event also showcased the remarkable generosity and support of the attendees. Through an exciting raffle, a total of £265 was raised to benefit Veterans in Action, a charitable organisation dedicated to assisting veterans in need. An additional £120 was contributed to Asthma + Lung charities, further demonstrating the community's commitment to making a positive impact beyond the event itself. Such philanthropic gestures exemplify the indomitable spirit of our veterans and their unwavering dedication to noble causes.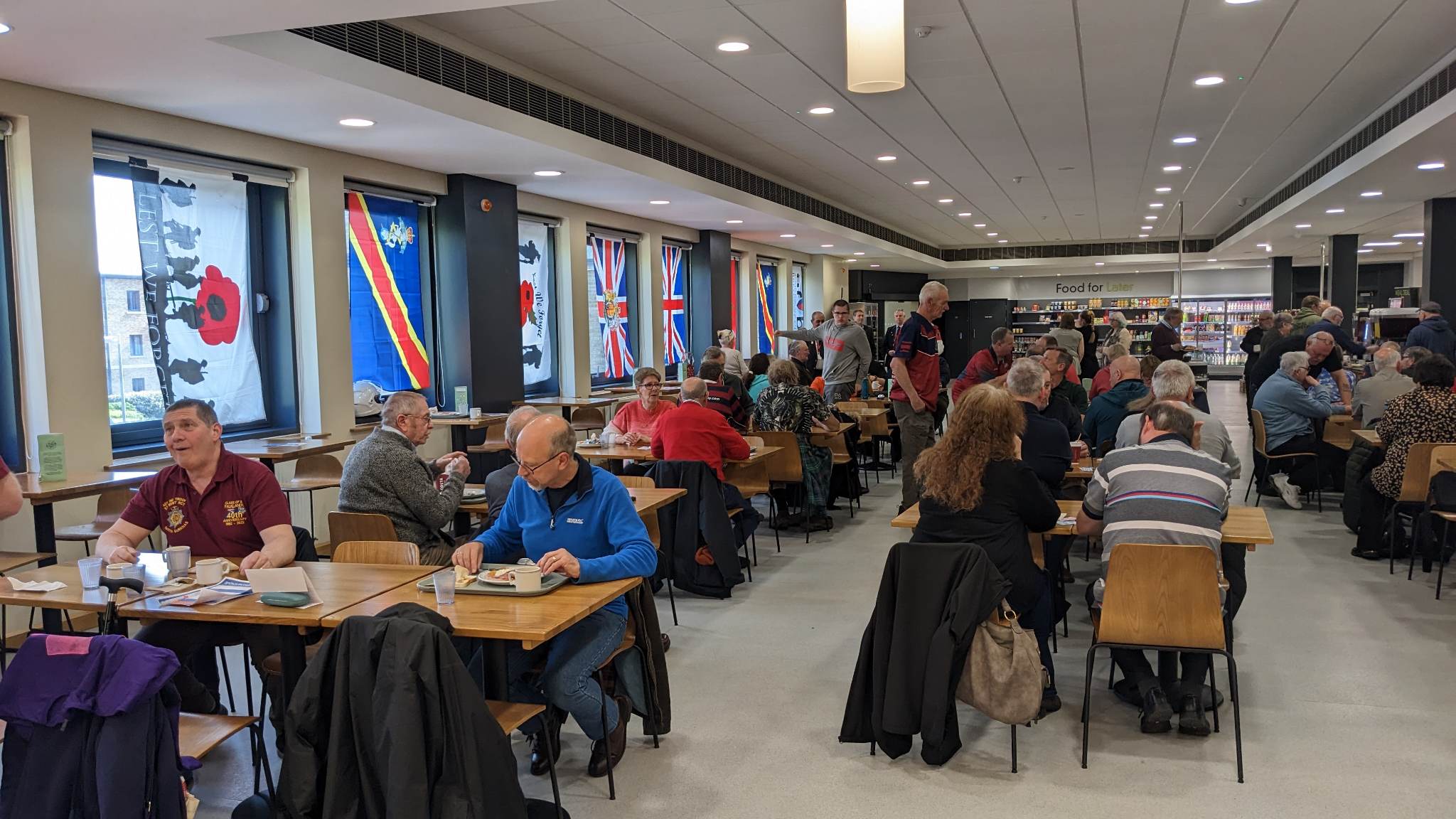 Gratitude to Supporters:
MKC Training extends its heartfelt appreciation to the Commanding Officer and ESS for their invaluable support, which played a pivotal role in ensuring the success of this event. Their commitment to the welfare of veterans and their contributions towards organising the gathering were instrumental in creating an atmosphere of camaraderie and celebration.
Future Opportunities:
Following the resounding success of the Breakfast Club event, plans are underway to organise another gathering in the near future. However, veterans and serving personnel are encouraged to explore the myriad opportunities available at other local Breakfast Clubs as well. To learn more about these clubs and get involved, visit Armed Forces & Veterans Breakfast Club, where you can find relevant information and stay updated on upcoming events and initiatives.
The Armed Forces & Veterans Breakfast Club event organised by MKC Training was a resounding success, bringing together veterans from various Breakfast Clubs to reconnect, reminisce, and reaffirm their sense of belonging.
With engaging presentations, generous contributions, and unwavering support from key stakeholders, this event exemplified the unbreakable spirit of our nation's heroes. As we look forward to future gatherings, let us continue to honour and support our veterans, fostering an environment of camaraderie, respect, and gratitude.
To stay up to date with what MKC Training are doing for the Armed Forces, check out our dedicated Armed Forces Covenant page.
11 May 2023
A heart-warming reunion of 86 individuals from six local Breakfast Clubs
---
---
Discover our other posts by category: